Collaborations to qualify people for good jobs upon release
To succeed after release from prison, each person should invest time to develop a strategy. Through lessons we offer, participants learn how to increase the probability of success upon release by preparing for employment early in the term.
While serving sentences, people can create opportunities for productive lives upon release, turning their self-directed release plans into blueprints for future prosperity.
During imprisonment, people should:
Contemplate their potential contributions to employers, the economy, and communities at the very outset of their confinement. They can use this time to recognize and nurture their skills, thereby paving the way to meaningful social participation.
Set SMART (Specific, Measurable, Achievable, Relevant, and Time-bound) goals that align with their commitment to success upon release. This goal-oriented approach provides focus, offers motivation, and makes their progress measurable, fostering accountability.
Develop tools, tactics, and resources tailored to their unique circumstances. These could include vocational training, educational opportunities, personal development, or self-improvement programs that can help them transcend their past and ease their transition into the job market.
Hone their critical thinking skills, which can be an invaluable asset to potential employers. Encouraging analytical thought processes can lead to problem-solving abilities, resilience, and adaptability, which employers seek in today's job market.
These strategies help people in society build positive relationships, as evidenced by the success of the Linked In website. When people profile their accomplishments, they stand a better chance of bringing positive influences into their lives, and also open opportunities to develop their careers.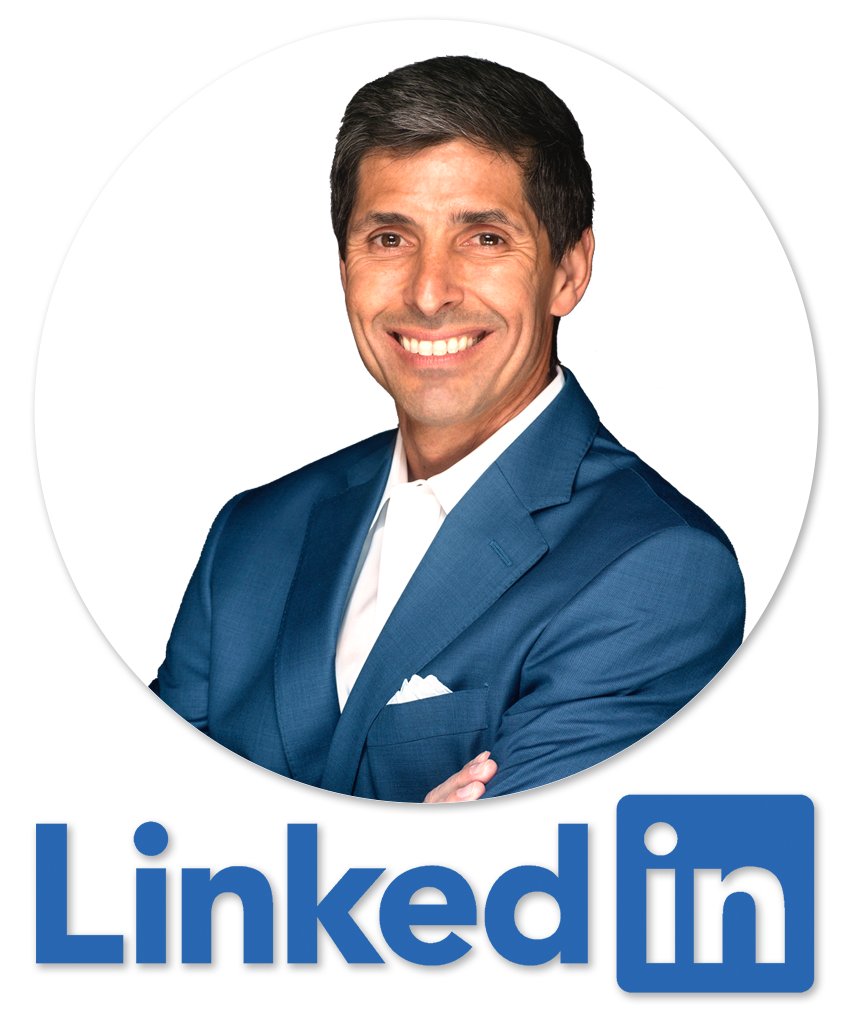 By documenting a proactive journey of preparation and self-improvement, individuals demonstrate their determination to reclaim a productive life, inspiring confidence in potential employers and their communities. Such practice fosters personal growth and facilitates smoother reintegration, underscoring the critical importance of preparing for success after prison.
Critical thinking mandates that people in prison contemplate the considerable challenges of securing employment after release.
Data:
According to the National Institute of Justice, approximately two out of every three people that return to society after confinement struggle with unemployment or are underemployed five years after their release. They grapple with stigma, legal barriers, and, often, a lack of vocational skills.
All American citizens benefit when we collaborate to ensure that people in prison prepare themselves to overcome the collateral consequences of a criminal conviction.
Many research studies show that stable employment reduces the risk of recidivism.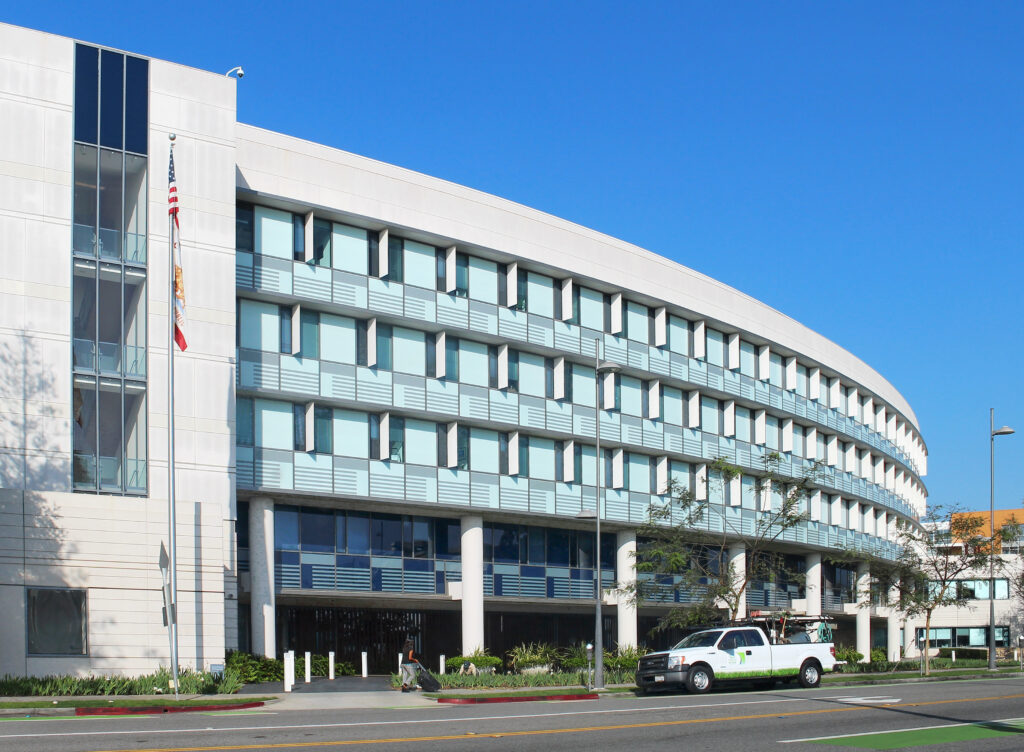 The RAND Corporation, for instance, found that inmates who participate in any kind of educational program behind bars—be it vocational training, GED preparation, or college education—have 43% lower odds of recidivism. Other key findings from RAND's study on recidivism reduction include:
Education improves a person's chance of not returning to prison.
Education improves chances of employment after release.
Computer-assisted instruction improves reading and math skills.
Educational programs are cost-effective at reducing recidivism.
Prospective employers seeking to hire individuals with criminal backgrounds should consider how they can bring value. For example, preparing for success after prison requires a person to become highly skilled at:
An ability to adapt,
Overcoming objections,
Persevering through struggle,
Being resilient,
Solving problems,
Self-motivation,
Self-direction
Hiring managers value transparency, atonement, and tangible evidence of personal growth.
Companies and communities that choose to formerly incarcerated people into the job market reap several benefits. There is a potential economic boost from having a larger workforce, but more importantly, providing employment opportunities can be a crucial step toward social reintegration. It fosters a more inclusive community and breaks the cycle of intergenerational recidivism, contributing to public safety and social harmony.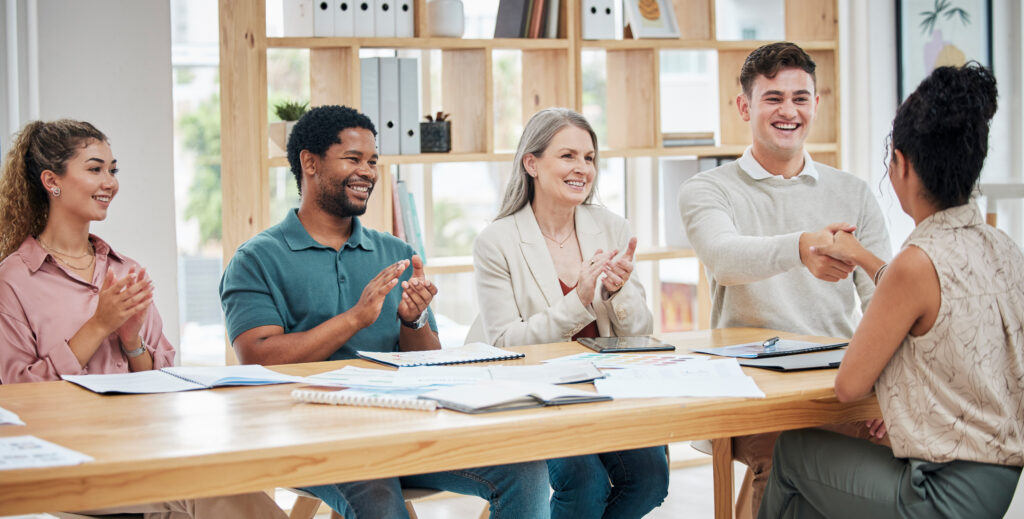 Interview, hiring and business of a diverse creative team in a marketing meeting handshake and clap.[/caption]
Major corporations have begun to recognize the value of hiring formerly incarcerated people. For example, McDonald's, Koch Industries, and Walmart have pledged to consider all qualified candidates, regardless of their criminal history, as part of the "Ban the Box" campaign. This movement advocates for removing the question about criminal history from job applications to provide equal opportunities for all applicants.

Jamie Dimon, CEO of JPMorgan Chase, has also voiced his support for hiring ex-offenders. In an op-ed for CNN Business in 2019, Dimon advocated for policy reforms to reduce barriers to employment for those with criminal records. He noted that his own company, JPMorgan Chase, had changed its hiring practices to give formerly incarcerated people a fair shot at employment opportunities. Dimon wrote:
"We hire people with criminal backgrounds because it's the right thing to do for them, and it's good for our company. We all benefit when everyone has the opportunity to succeed."
Incorporating individuals with criminal backgrounds into the workforce can be a win-win situation.
As Nelson Mandela once said "Everyone can rise above their circumstances and achieve success if they are dedicated to and passionate about what they do."
We invite business owners to collaborate with our efforts to assist people in prison with honing their skills, setting clear goals, and preparing for successful reentry into society. We can create a more inclusive, productive, and thriving community.
Be a part of the change we want to see in the world! Help us build bridges for the formerly incarcerated who wish to prepare for success upon release.